Video Conferencing
Why is software interoperability crucial in video conferencing?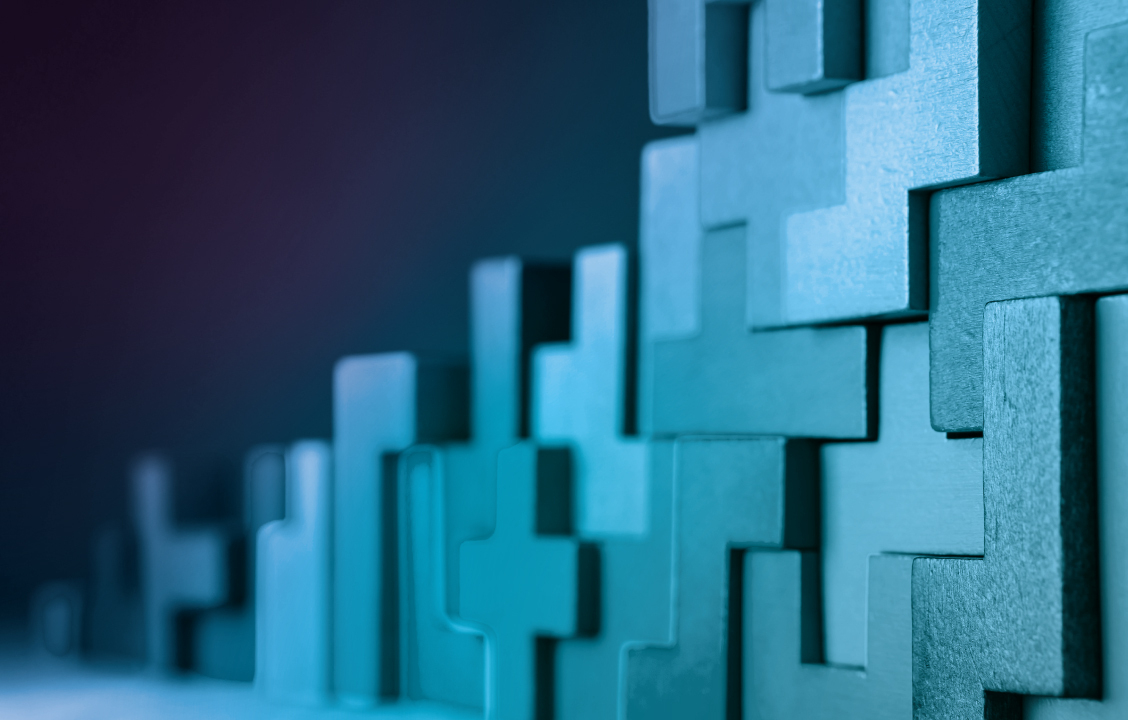 With an ever-growing number of video conferencing platforms worldwide, discover the significance of software interoperability in modern set-ups.
Imagine a world where you couldn't call your friend because you owned an iPhone and they owned an Android, or you were on a Vodafone contract while they were signed up with EE. It would be pretty annoying, right?
Fortunately, mobile phones are interoperable, meaning there is no boundary preventing communication regardless of provider or brand of phone.
You'd imagine that the same would apply to video conferencing software, especially now it has become integral to communicating with clients, customers and colleagues globally. However, it remains a murky area, with the ability to communicate across platforms still not as clear-cut as many would like.
Of course, there are ways to ensure software interoperability and give your business maximum flexibility in how you connect with your audiences worldwide. Here, we will break down the importance of interoperability and how the right video conferencing system makes this possible.
What is software interoperability?
As alluded to above, software interoperability is the ability for software to exchange data and communicate with other softwares and solutions.
In the world of video conferencing, in essence this means that if you set up a meeting in Zoom, attendees that use Microsoft Teams, WebEx, Cisco or any other platform can communicate perfectly, while still having access to the features of their preferred software.

Unfortunately, interoperability between video conferencing solutions is currently not as immediate as the seamless communication we are used to between mobile phone networks or email providers.
But, as the world becomes increasingly reliant on this technology to speak to people conveniently and cost-effectively, software interoperability is something that companies should be striving for in their set-ups.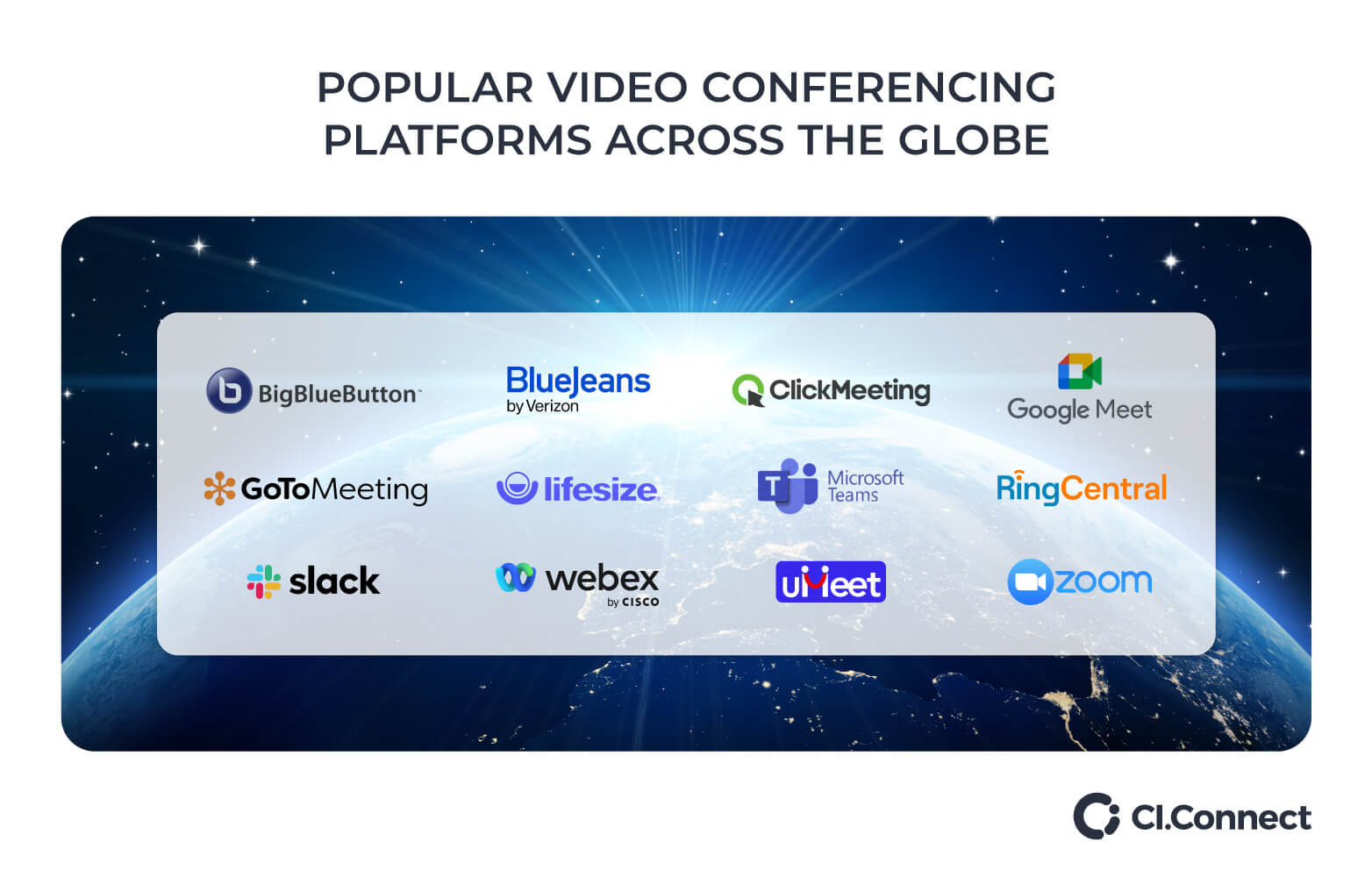 The benefits of software interoperability
Flexibility
The main benefit of an interoperable video conferencing solution is the flexibility it offers your business. Rather than be confined to a solitary, rigid platform, ensuring your set-up is interoperable will empower you to switch platforms if you feel necessary, or adapt to the needs of your customers, clients and colleagues.
This flexibility is especially important due to the increasing number of remote workers, each of whom may have their own preferred video conferencing platform. The more interoperable your set-up is, the more capable you are to connect with your co-workers on the solution they're most comfortable with, helping them better engage in meetings.
Improved efficiency and productivity
Software interoperability means efficient, automated data sharing across a variety of distinct platforms. If this is broken at any point, it makes life more challenging for employees, customers, business partners and more to communicate in the most productive way possible.
Instead of a quick video call due to competing platforms, employees may have to communicate over email as this is interoperable. This is more time-consuming and impractical, hurting productivity and slowing down the pace across your team.
Convenience for clients, colleagues and more
Today, there is a broad spectrum of preferred video conferencing platforms, and the popularity of each platform varies from country to country.
For instance, Zoom might dominate in the UK with over 55% market share. However, if you want to communicate with a colleague or customer in the UAE, it is very possible that they will be set up on Microsoft Teams, as that is the leading platform in the country with close to 42% market share.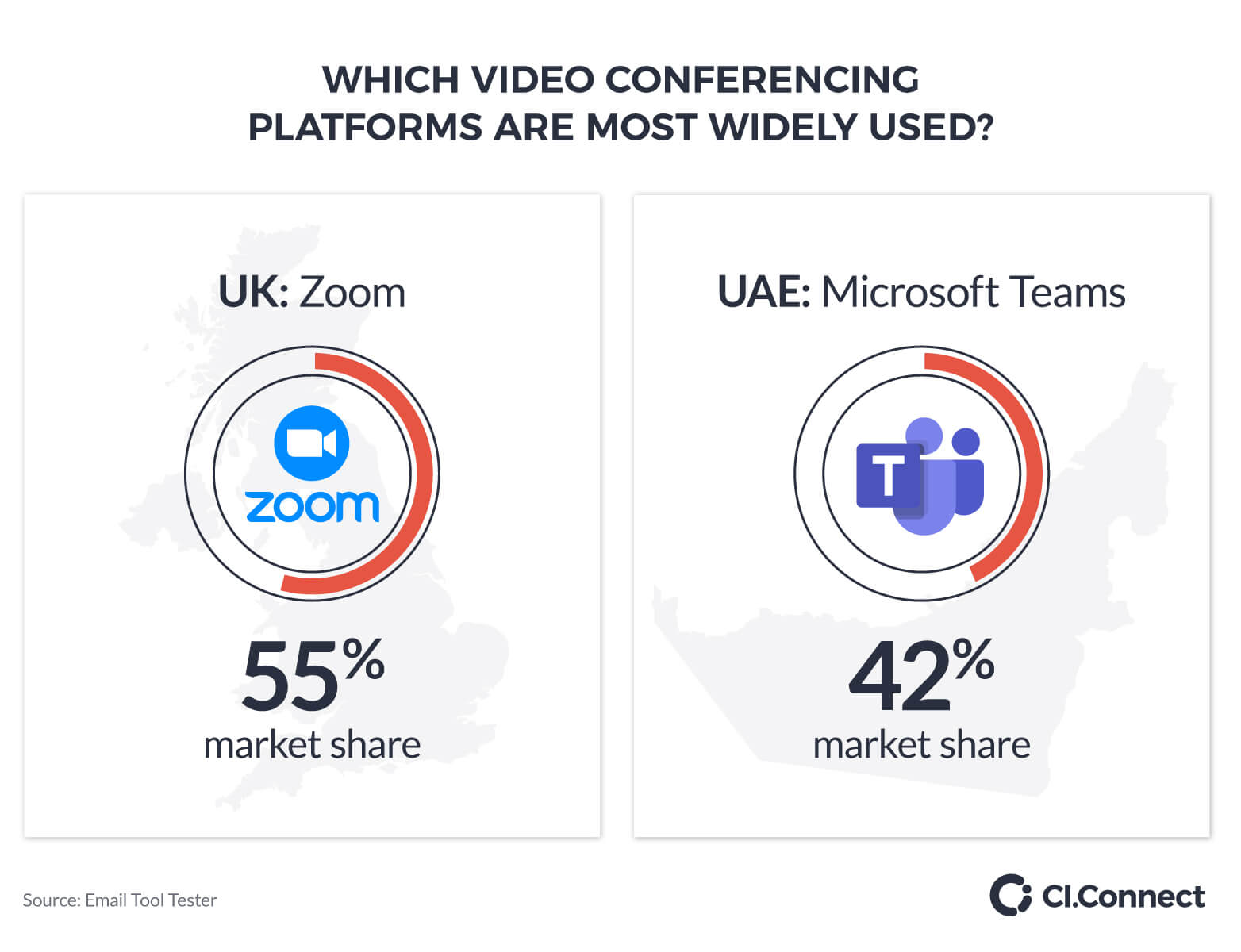 Over in France, Skype is the most prominently used video conferencing software, while in Romania they are mostly working with Google Hangouts. Customers and clients in particular will not be impressed if they are being asked to switch to an unfamiliar platform because your company can't accommodate them.
So, for the sake of convenience and better relationships with customers, having an interoperable solution is essential.
Future-proofing
Finally, in an extension to the flexibility argument, an interoperable set-up will give you more freedom to venture away from your existing software in future, without needing to acquire entirely different equipment to allow this.
Your company might be comfortable with Zoom right now, but as your company, hardware and software evolves, you may decide one day that Teams is the way forward. Having an interoperable system means that you can make this transition smoothly, likely using much of the same equipment you employed in your previous set-up.
How to achieve interoperability
As the years have passed, interoperability between various video conferencing software has become more attainable. At the start of 2020, vendors such as Zoom and Cisco allowed integration with Microsoft Teams, meaning users can join meetings as guests while maintaining the functionality of their own software.
In the same vein, Cloud Video Interop (CVI) is a Microsoft Qualified third-party solution, enabling third-party platforms and devices to join Microsoft Teams meetings.
However, to maximise interoperability right now with your video conferencing set-up, it is crucial to contact specialists like our team at CI.Connect, who will recommend the appropriate hardware and hosting solutions to allow for uninterrupted video calls between users regardless of the VC platform they utilise.
You can see how we accomplished this in our case study with Belkin International. A market leader delivering solutions for a wide range of consumer electronics and enterprise environments, it was imperative that Belkin's internal meeting rooms were capable of communicating with colleagues, partners and customers globally, with no platform-based barriers.
Flexibility and ease of use were Belkin's core requirements. After presenting them with a range of solutions, QSC technology was selected. The Q-SYS ecosystem allows for universal interoperability across all major video conferencing platforms, giving Belkin the flexibility they sought in how they can communicate with a global audience.
If you'd like to know more about the solution we crafted for Belkin, check out the video below.
Talk to the experts in video and audio technology
We hope this has helped you recognise the importance of software interoperability in the current landscape for video conferencing. The flexibility and freedom this feature offers are becoming increasingly essential to the way companies communicate with others around the world, and we are more than ready to ensure your set-up has these capabilities.
At CI.Connect, we design fully brand-agnostic video and audio conferencing solutions around your requirements. If interoperability is crucial to you, we will find a fitting, cost-effective set-up. If you are looking for a simpler, one-system set-up for internal use, we can create this as well.
Whether it's a boardroom, huddle room or classroom, we always take a completely holistic view of your environment to determine the best way to maximise the user experience.
Get in touch today and let's discuss what you're looking for.